Welcome!
The DDD Foundation, Inc., is a 501(c)3 nonprofit dental office providing accessible and compassionate dental treatment to children and adults with developmental disabilities.  Browse around, read our story and meet our team.
Testimonials from Parents…
"As a parent of a young adult with severe cerebral palsy, I am delighted to have obtained knowledge of the DDD (Foundation).  The services they provide give the parents/guardians a level of comfort, knowing the staff are understandable and compassionate of our loved one's disability.  So proud to have the DDD become part of our support team!"   - Kathy
"My son Xavier is 8 years old and is diagnosed with Autism.  He is a patient at the DDD Foundation and has been 3 or 4 years now.  I highly recommend the DDD Foundation to parents & caregivers with developmentally disabled kids or adults.  The DDD Foundation is very good dentistry that makes sure their patients are as comfortable as possible during their visits and even calls to check on their patients after the visit.  Xavier will definitely continue coming to the DDD Foundation.   Remember working together can make a difference."  - Alicia
"We went through many years of very expensive and low quality dental care.  That was until we became aware of the DDD Foundation and Dr. Rondeno.  We have found Dr. Rondeno to compassionate, patient and competent.  She is highly skilled and has a good caring approach that is very much appreciated."  – Bette
---
You Shop.  We Smile!
Click on the logo below to sign up for AmazonSmile, and choose DDD Foundation as your charity of choice.  Then shop.  Every time you shop through AmazonSmile, a portion of your purchase price will be donated to the DDD Foundation.  It's that easy!

---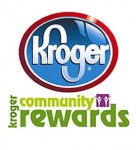 Support the DDD Foundation by designating the DDD Foundation as your charity of choice.  Click on the logo above, and register your Kroger plus card number.  Then then select DDD Foundation or #61346!
---
Sign up for Our E-Newsletter: